An Organic Gardening Book List
* Recommended classified & reviewed here,
* Gardening books for you to enjoy reading,
* Ready to hand - the information you are looking for.
I've certainly learned a lot from my gardening books. Both my website and my garden owe much to the books that I've outlined below. And I'm adding more...
Here's where they are classified for your convenience. And below you'll find a way to add more to the list.
Please wait
for this page to load...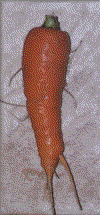 Simply Browse Down and Take Your Pick,
OR

Jump To Your Gardening Topic with these links...
General Methods -- Productive Methods -- Pioneering Methods -- Vegetable Gardening -- Flower Gardening -- Thoroughly Helpful Books -- Specialised Gardening Techniques - pruning, composting... etc...
Learn About Organic Gardening -- New Ground & Sustainable Living --
General Organic Gardening Methods Explained
Organic Gardening - by Geoff Hamilton
Geoff Hamilton was a pioneer of T.V. gardening and certainly one of the best. He ventured to try organic gardening, and this book is "the result of ten years of trials and observation ... ...a great deal of collating and evaluating information".
The book is
easy to read, well-laid out and richly illustrated
in 2 and 3 columns. You will learn all the basics on soil, garden compost and fertilizers... plus essential growing methods.
---
---
Productive Organic Gardening Methods
Eliot Coleman: - The Winter Harvest Handbook.
This book has been recommended to me for farmers and small holders. Eliot Coleman farms in Maine with temperatures as low as -29
0
C. Discover how he uses light plastic greenhouses to turn hard winters into production.
Growing is Eliot's business, and in this gardening book he shares his valuable experience to all. Eliot Coleman is also the author of
The New Organic Grower
and
Four Seasons Harvest
.
---
---
Pioneering Methods For Organic Gardens
Square Foot Gardening with Mel Bartholomew and others.
Mel Bartholomew was an engineer who took a fresh look at gardening. And his first gardening book was a major break through for gardeners.
His latest All New Square Foot Gardening adds 10 new features to the original. Mel even claims that he doesn't use fertilizer. Certainly his methods are well-suited to those spaces you never thought you could grow on, and it's going global. Find out more...
Organic Gardening: The Natural No Dig Way - by Charles Dowding.
The author is a passionate believer in no-dig gardening. He encourages his readers to abandon the rules and learn the benefits of a natural approach. These include improved weed control and information on organic pest control. And you even get a chapter on gardening by the Moon. Charles Dowding describes how to work with nature and his success - veg box schemes and 25 years supplying restaurants - speaks for itself.
---
---
A Measured Approach With Vegetables And Organic Food
Grow Your Own Vegetables - by Joy Larkcom
Here's a gardening book packed full of information on growing at least 72 types of vegetables. Based on research it gives you the details: crop spacings, sowing, planting and harvesting times, crop rotation, a
gourmet garden
plan, a
feed the family
growing plan and all the basics of organic gardening too. This book will be well-thumbed - I suggest that you purchase the hard back version.
Organic Vegetable Growing - by Robert Milne
Here's a down to earth matter of fact book. You learn the gardening lessons from 20 years of self-sufficiency with a family. With experience of school gardening the author adds tips for gardening with children. Robert Milne's search for better gardening methods took him to study a degree in soil science. This book is enlightened by Agricultural Botany research and there is good advice of crop spacing.
---
---
Help Finding Plants For A Site From

Wide Ranging Flower Selections

For All Seasons.
There's more to flowering plants than meets the eye as Carol Klein and Lynn Byczynski show you in their gardening book titles that are listed here.
---
---
Specialised Gardening Techniques
I'm always being asked about:

pruning, propagating, composting... etc...


Here are some definitive works that help lay the subject to rest.
Horticultural Society - Pruning and Training - by Brickell and Joyce.
This richly illustrated gardening book covers over 800 plants: trees, shrubs, climbers, hedges, fruit, roses, palms, evergreens, even grasses. Discover the methods you need to maintain your plants in good shape and ensure you get good blossoms and fruit.
Horticultural Society - Propagating Plants - with Alan Toogood
Produced to a very high standard and richly illustrated. This gardening book contains everything you need to know on the subject and more. Introductory sections cover natural propagation, modern systems, the tools, the growing media, plant problems... ...
Subsequent sections are divided by plant types. There are several methods of propagating most of the 1,500 garden plants described: different types of cuttings, seeds, bulbs, division, special methods. There's so much here and I'm still learning...
---
---
Let Rot! - by Stewart Campbell
The Gardener's Guide to Composting is a popular read. It explains all the basics for making good compost and really it is very simple.
For those of you who are new to compost making, this is an attractive, humorous introduction, which tells you everything that you need to know.
---
---
'Common-sense Compost Making' and 'The Quick Return Method' - books by Mary Bruce, and by Andrew Davenport.
The quick return method of compost making is a thing of garden cook books. A mix of herbs and honey are made up to get the heap going. This method is a kin to homeopathy for gardens.
Any methods that can make hot heaps, use up weeds and kill weed seeds have to be worth the effort. You enjoy better compost with this book's help.
---
---
Gardening And Planting By The Moon - by Nick Kollerstrom
The moon has a huge influence on the earth.
It pulls vast amounts of water, affects the upper atmosphere, and illuminates the night sky. Many gardeners think it odd
not
to take account of the position and phase of the moon.
Although these methods are best known to folk law, they are now supported by science. For example, it is claimed that the moon has
more
effect on crop yield than the sun. And the phases of the moon have most effect at the time you sow seed or plant out. Find out more...
Find Gardening Books On Companion Planting
'Roses Love Garlic', and 'Carrots Love Tomatoes' by Louise Riotte are just 2 popular titles about this important aspect of organic gardening.

Find Information For American Gardens here

Companion Planting in British Gardens is here.
---
---
Learn More About Organic Gardening
Teaming With Microbes - The Organic Gardener's Guide to the Soil Food Web (Revised Edition) by Jeff Lowenfels and Wayne Lewis
Jeff Lowenfels teaches home gardeners about the soil food web. His painless and entertaining methods give you the know-how to return beneficial biology to your soil. Wayne Lewis is a lifelong Alaskan gardener. He has worked with Jeff on many projects over the past 25 years, including the national 'Plant a Row for the Hungry program'.
This organic gardening book tells you how, that vital and complex living system - the soil - sustains so much life. You'll read fascinating factual information. When you discover what actually makes things happen, you'll also realise how and why organic gardening works so well and more about how to improve your garden.
---
---
Thoroughly Helpful Books
Dr. D. G. Hessayon - Expert Gardening Guides
THE
best selling series of gardening books covers most aspects of gardening in over 20 titles. They are well laid out, beautifully illustrated, really simple to use, and comprehensive.
Titles such as the The Indoor Plant Spotter, The Greenhouse Expert, and The Flower Expert help you choose the right plants to grow along with the conditions they need.
The Lawn Expert, and Garden DIY Expert show you how to do things step by step. However, the series doesn't hesitate to recommend garden chemicals in titles such as The Pest & Weed Expert. While The Lawn Expert also has sections on meadows, naturalising, ground cover and landscaping...
---
---
Breaking New Ground - The Way Ahead
Prince Charles - a voice for harmony, to value nature, where example speaks from practice.
Find out more about the future British Monarch as he sets out his ideas and practises in sustainable organic farming and estate management.
You've reached the end of my gardening book links. There may be more suggestions from my visitors below... browse from the top.
Find links to what you need on
the-organic-gardener.com:
the-organic-gardener.com
links to the essential things that you need for organic gardening - including: seeds, plants, compost bins, garden tools, as well as garden furniture, containers, garden eco lights... and more.
the-organic-gardener.com
is your live and regularly updated online gardening book. You can even add your own recommendations and content.
Add Your Own Book Recommendations to
the-organic-gardener.com:
You can
email me with a suggestion
and your review using this link.


The Home of
The Organic
Gardener
http://www.
the-organic-gardener.com






Why not sign up to receive News From The Organic Gardener - I can let you know about new gardening book releases... etc...
Free Gardening News
- emailed to you (Ezine)

- from the

Home of The Organic Gardener

-


You'll then be sent an email (the subject is "Please Confirm Your News from The Organic Gardener Subscription"). Your mail provider may incorrectly filter this message into your trash or junk folders. So please whitelist all mail coming from @the-organic-gardener.com, so that you can receive this e-zine.
Find Back Issues of
News from The Organic Gardener.
Find more information on
the-organic-gardener.com:
Home Of The Organic Gardener - please recommend this site to a friend.